Inspire and awaken your senses in
The REMLA Method™ of Sound 10-day course!
This course will teach you more than just how to play crystal singing bowls. Taught by leading Crystal Sound Practitioner and Holistic Bodyworker, Lesley Almer, this course will guide you through her method of enhancing your intuitive senses, connecting with the energy of the bowls, and tapping into the wisdom that these Crystal Masters contain. 
You'll begin with fundamentals and evolve to a more advanced method of working with crystal singing bowls over the period of 10-days. 
Each day will present you with a 15-minute sonic exercise that stands alone and can be revisited after the course, to really enhance your connection with the bowls. With practice, your playing will eventually blossom into heart-centered playing. This is Lesley Almer's primary essence and mission in teaching crystal sound healing, also known as The REMLA Method™ of Sound.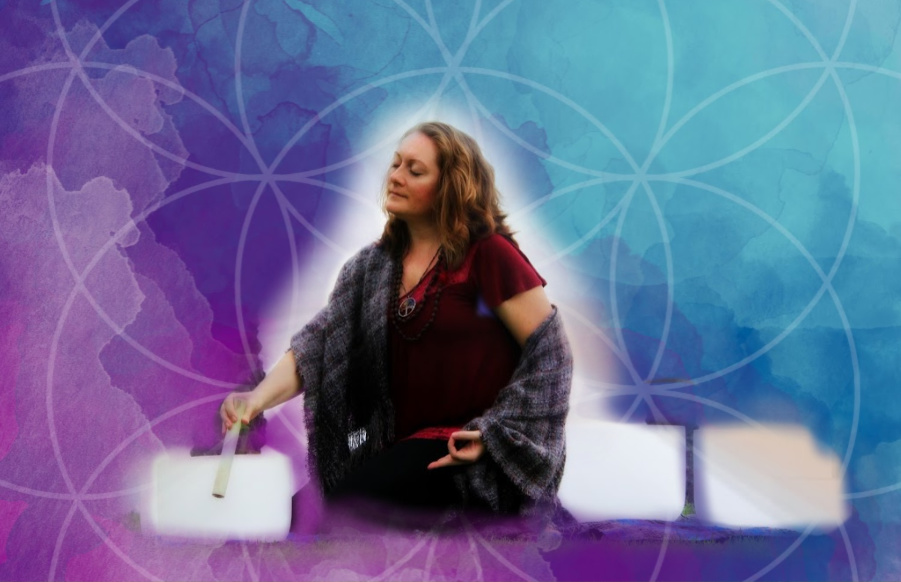 Looking back at 2008, I see myself in your shoes. I had a profound experience while attending a crystal sound bath and instinctively knew I wanted to play. Back then, sound healing was in a very infant stage in the public's eye. There was very little information available, and now, look how it's blossomed!
It wasn't until 2011 that I got my first bowl. The rest of the bowls followed, as I collected them throughout the years. They were actually my first teachers in the fundamentals of playing. I always felt they were guiding me as I listened to each bowl, seeing their colors and images in my mind's eye to reveal a method I now want to share with you here.
Let this course be your starting point. Afterwards, I encourage you to seek out others to help you find your 'sonic voice' through self-study. There are many knowledgable teachers who have a great deal to share. We are very lucky to have access to these teachers from all over the globe. Be well in your journey!
-Lesley Almer
"Crystal singing bowls teach you how to tune into their wisdom. 
As you play, you become their voice, a 
CRYSTAL VOICE, 
where together you will sing the songs of the universe."
-The REMLA Method™ of Sound